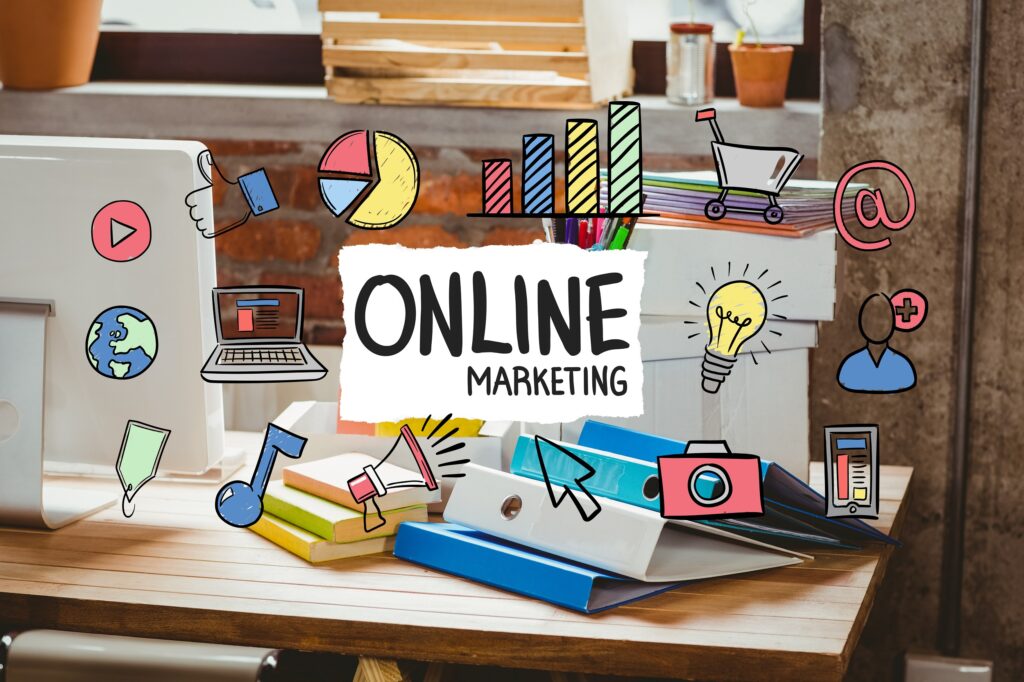 Helping Canadian Businesses Generate Leads, Increase Sales, And Get Found Online
Transform Your Small Business Into A Market Leader With Our Expert Marketing and Lead Generation Services in Canada.
Internet Marketing Services in Canada
Search Engine Optimization
Get found online.
Business Directory Submissions
Over 100 directories.
Backlink Building Service
The cornerstone of any SEO strategy.
Content/Blog Writing
Content for your blog, website or social media.
Custom Marketing Solution
Let's discuss how we can help you.
Internet Marketing For Small Canadian Businesses
In today's digital age, competition is fierce. With businesses popping up at every corner, getting your small business noticed is harder than ever. We've seen it all too often – deserving businesses struggling to get their slice of the pie, with potential customers simply unaware of their existence. But here's where we step in.
Maximize Sales & Lead Generation – Our expert team will implement proven marketing strategies tailored to your business, boosting your sales and leads.
Ensure Local Online Visibility – With our SEO (Searfch Engine Optimization) techniques, your business will be front and center when potential customers search online.
Unlock Your Business's Potential – From small businesses with fewer than 5 employees to larger local businesses with teams of 50 or more, we have the tools and expertise to take your company to the next level.
Online Marketing Strategies Explained
Internet marketing strategies are crucial for businesses in Canada to enhance their online visibility and attract potential customers. Here, we explain various effective strategies specific to marketing in Canada:
Search Engine Optimization (SEO): Search Engine Optimization focuses on optimizing a website's content, structure, and technical elements to improve its visibility on search engine results pages in the Canadian market. By employing techniques such as keyword research, on-page optimization, and link building with a focus on Canadian keywords and local search trends, businesses can increase organic traffic and improve search engine rankings within Canada.
Business Directory Submissions: Business directory submissions play a vital role in enhancing a company's online presence and reaching Canadian customers. By submitting relevant business information, such as name, address, phone number, and website, to Canadian online directories, businesses can improve their visibility and increase the chances of being discovered by potential customers in Canada.
Building Backlinks: Building backlinks from Canadian websites and relevant sources is crucial for effective marketing in Canada. By acquiring links from reputable Canadian websites and industry-specific sources, businesses can boost their website's credibility and visibility within the Canadian market. Outreach, content partnerships, and guest blogging with a focus on Canadian websites are effective strategies for building backlinks in Canada.
Content Writing: Content writing plays a significant role in engaging Canadian audiences and attracting organic traffic. By creating high-quality and relevant content with a Canadian focus, such as blog posts, articles, guides, or videos, businesses can establish thought leadership, provide value to Canadian customers, and enhance their website's visibility in Canadian search engine results.
Social Media: Social media marketing tailored to the Canadian market helps businesses connect with their target audience, drive website traffic, and build brand awareness in Canada. By leveraging popular Canadian social media platforms and creating engaging content tailored to Canadian interests and trends, businesses can effectively engage Canadian consumers, generate leads, and foster customer loyalty.
Implementing these internet marketing strategies with a focus on the Canadian market can greatly enhance a business's online presence, attract Canadian customers, and drive growth in the Canadian market. By combining these strategies with a deep understanding of the Canadian audience and market dynamics, businesses can achieve better brand recognition, increased website traffic, and higher conversion rates in Canada.